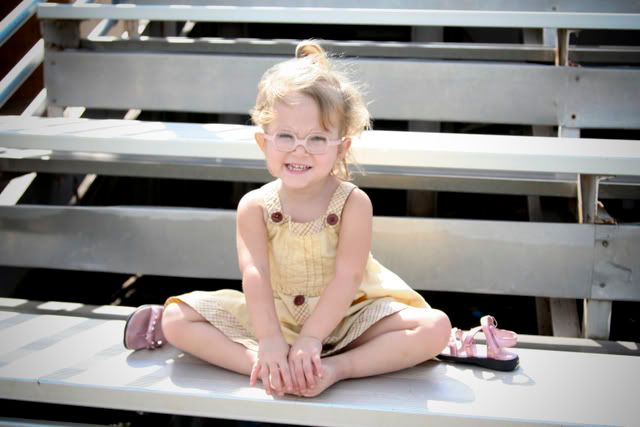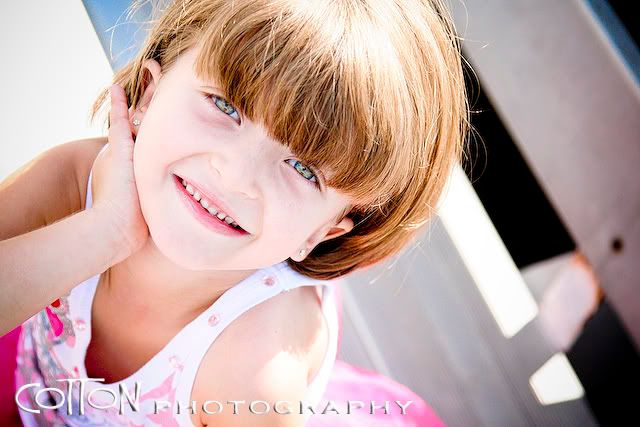 It's hard to update...I don't know what to say. I am so tired. I don't know if that is the medicine or what. I can't feel this tired for 6 months so I was going to talk to the Dr. about alternatives to the meds that seem to knock me out. Brian took off Monday-Wednesday and I simply slept most of the days. He had to work Thursday but got the girls to school and Amy picked up Raina. That gave me some sleep before being up at 10:30.
Salem had her pictures taken with Lindsey Cotton. That was awesome as usual. Here's a teaser pic and a cute one she took of Raina but you can see the rest of Salem's pics
here.
Friday night we went to half the ACS homecoming game. I have to get Salem an ACS cheerleading uniform. They actually let the little kids on the grass to cheer. Salem loved it. Of course I was SO tired and we ate burritos and then hit the hay.
I thought I was going to sleep late Saturday so I took the elavil and a pain pill and Brian woke me at 8 cause he had to go to work. ACK. I was so droggy. I don't know how I made it. At 1 he came home and I took Salem to a Girl Scout Daisy orientation. It was 3 long hours. I came home and my sweet hubby was cleaning the house. So I laid down to take a nap and slept 4 hours. EEK. Brian took Salem to the fair and I went back to bed with Raina when they left.
Brian took the girls to Sunday School so I guess I need to try and get ready to go to church. I am glad for the rest. I obviously need it but I can't imagine how I am going to do this everyday when Brian can't be home and while he's in Brazil. It's overwhelming to think about it.